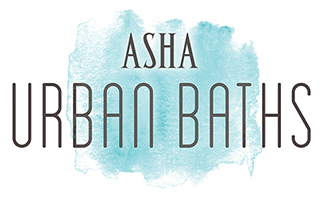 Here with your crew? Excellent!
This is an amazing space for quiet connection with friends. Please honor the following required etiquette.
Speak softly
Quiet conversation is welcome, please speak softly.
If you hear the gong, check your volume.
Remind your friends if needed.
Break into smaller groups
Our space is not designed for large groups to travel "as one". Friends of 5+, please break into smaller groups as you move throughout the baths.
Shower first
Respect the waters and shower well 🙂
Steam & Sauna
Always rinse after Steam and Sauna, before entering pools
Minimal to no talking–extra quiet please
Sit on a towel
No water on the sauna rocks, it's electric!
Other
Swimwear and shower shoes required
Leave all electronics in your locker
Drink only water inside the bathhouse–and plenty of it! (no glass containers, no food)
Use oils only in changing rooms after your time in the bathhouse is complete
Absolutely no hyperventilation-type breathing or breath holding practices in or near the water
Physical displays of affection are STRICTLY PROHIBITED
Unfortunately, anyone unable to follow the above etiquette will be asked to leave without a refund. 🙁
*Been here before? No need to register or sign!